Financial Planning is more than starting a pension or buying some life insurance. We'll take an in-depth look at your current financial circumstances, then work with you to design your financial plan, carefully considering all the things you want to achieve in your life. We use this as our guide to making financial decisions and review and revise the plan each year, to reflect any life changes.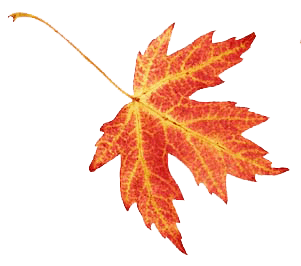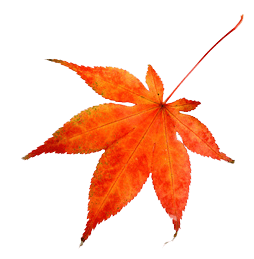 Once you have a clear understanding of your current position and we are happy with your financial plan, we will then look at whether you need any financial advice, to make your money work hard for you.
This could include any of the following areas:
Perhaps you've inherited some money, want to invest your bonus, have decided to save for your children's education or something exotic like a once in a lifetime trip, we'll help you make sensible choices. We'll consider your goals, your appetite and capacity for risk and your time horizons, before building your investment strategy. This will include recommendations for using any available allowances (for example, your annual ISA and gifting allowances) so you minimise the tax you pay.
Are you on track to retire or cut back on working when you want to? Will you have enough money for the rest of your life if you stop working? Are your pensions as tax efficient as they can be?
We'll help you plan for the retirement you want and provide reassurance that your plans are affordable.
Sometimes life throws us a curveball. According to Cancer Research UK, 1 in 2 of us will face cancer in our lifetime. The last thing anyone wants to be worrying about is their family's financial situation when dealing with a devastating diagnosis. Knowing your income will be replaced if you're unable to work and securing your family's financial future should the worst happen brings real peace of mind. We'll make sure your finances are something you won't have to worry about.
We advise on long term investments for your pensions and to achieve your life goals. The fund value may fluctuate and can go down. Your eventual income may depend upon the size of the fund at retirement, future interest rates and tax legislation.
The value of units can fall as well as rise, and you may not get back all of your original investment.
Contact us to arrange a free consultation.
Sign up to our newsletter.
Would you like a FREE 'Retirement Ready?' checklist delivered straight to your inbox?
Add your details below to receive your retirement ready checklist & subscribe to our quarterly newsletter
Every quarter you'll receive my latest thoughts, blogs and updates on all things personal finance
You can unsubscribe at any time and I will never share your information
I have dealt with Charlotte for many years, not only is she very knowledgeable, I feel she has always given me great advice and she always puts the Client first, she is an absolute pleasure to deal with.
I would recommend Mary Green as she provides a personalised and nationwide service, always willing to discuss any questions or visit her clients. Her advice is prudent and is updated as and when needs arise.
Charlotte is very knowledgeable in her field and conscientious to provide financial advice with her client's personal circumstances uppermost in her mind. Charlotte's professionalism is second to none, combined with her extremely approachable friendly attitude, makes my five star recommendation a pleasure to pass on.
I can highly recommend the service I received from Mary Green, she helped put in layman's terms the multiple pensions and types of pensions I needed to amalgamate, to help make my financial situation easier in the future. Merging the funds into a safe portfolio and helped me understand what funds would be available to me on retirement. She was always available for questions by email or phone, with a prompt reply.
Charlotte has been advising me on my finances since 2014. I have always found her extremely professional, very easy to speak to and meet with, very attentive and flexible to my personal requirements. I would not hesitate in recommending her to friends and colleagues.
After looking for a good Financial Advisor, Charlotte was recommended by a colleague. I must say how happy I am with the service provided, honest and straightforward advice on money matters. Cannot recommend highly enough.
Charlotte at Rosewood provided me with some guidance in relation to my various pensions, of which I have very little understanding. Charlotte put me at ease, simplified the terms and gave me an unbiased view of my situation. I'll definitely be using Rosewood for financial advice in the future and would highly recommend.
We have found Mary's financial advice invaluable in planning for our future retirement. We always talk through various options to ascertain the best way forward, with everything being explained to ensure we have a complete understanding. Mary is a very friendly and knowledgeable person, and we have built up a good relationship where we know we can contact her at anytime for advice. We would highly recommend her services!